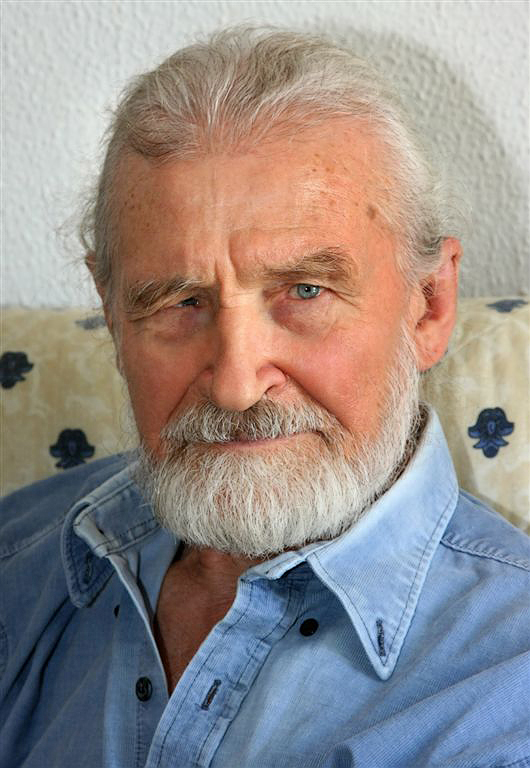 Place of birth: village of Alexandrovka in Bashkortostan
Place of death: Jerusalem, Israel
Cemetery:
City:
Cemetery:
Area:
Block:
Plot:
Row:
Biography
Edit

Poteshkin Alexander Pavlovich (Terekla). Painter, graphic artist, sculptor.

Born in the village of Alexandrovka in Bashkortostan
in 1926.
Studied at the Moscow school of art in the village of Voskresenskoe,
where the school was evacuated during the war (1942).
Moved to Moscow in 1946.
In the early sixties took up abstract art. Member of the nonconformist movement
and the Union of Artists (1972). Participated in various exhibitions starting 1957:


1957: The Third Exhibition of Works by Young Artists of Moscow and the Moscow Region.


1970: Open-air Exhibition, Edmund Stevens' Villa.


From 1972: contributed to exhibitions of Moscow Union of Artists.


1987: Retrospective Exhibition of Moscow Artists 1957– 1987, Hermitage Association, Exhibition Hall at Profsoyuznaya, Moscow.


1989: Scientific-Technical Progress and Art at the House of the Artist on Kuznetsky Most, Moscow


2001-2002: Abstraction in Russia: XX Century at the Russian Museum, St Petersburg.
---------------------------------------------------------------------------------------------------------------------


Self-taught erudite, Alexander Poteshkin was born in the
middle of nowhere in a struggling down- to-earth family. Food was scarce and
the efforts to procure it did not leave time or energy for artistic pursuits.
How did he develop this insatiable passion for art and the impeccable taste,
which is usually nurtured in a supportive environment? He did not need years of
diligent learning; his perception was an integral part of his being, like the talent.
Devouring books, spending countless hours in galleries and concert halls only
refined his natural abilities.


Alexander was always true to his own creative way and never
compromised to accommodate himself to the conditions of the art market. He did
not pay attention to what others thought about him and his art. Selling his
works was not a priority. He was happy that
all his life he was doing what he was intended to do. Being an artist was
wonderful and kept him alive. He said that if he were prevented from painting
he would break down and die.


Such an uncompromising attitude made his life very
difficult. For long periods of time he was ignored, could not sell his pictures
and was not allowed to participate in exhibitions.


Notwithstanding the circumstances, he never lost optimism or
stopped working. Life was marvelous, the sun was shining; his sharp artist's
eye discerned beauty even in the most trivial household objects and his
ultimate goal was to share this beauty with others.


Alexander drew inspiration from artists of all periods and
movements. Realism,
Impressionism, Post Impressionism, Fauvism, Primitivism, Expressionism, Cubism,
Abstract Expressionism, etc. – everything was fascinating and every day
he found a new artist to praise and
identify with. His technique and style were never the same, evolving with time
and showing amazing variety.



Preferences
Edit
Alexander was passionate about art. For him art was a synonym of life. Life without art was not worth living.
He adored classical music and knew a lot about it.
He loved nature and could easily take 20 km hikes in Russian countryside.