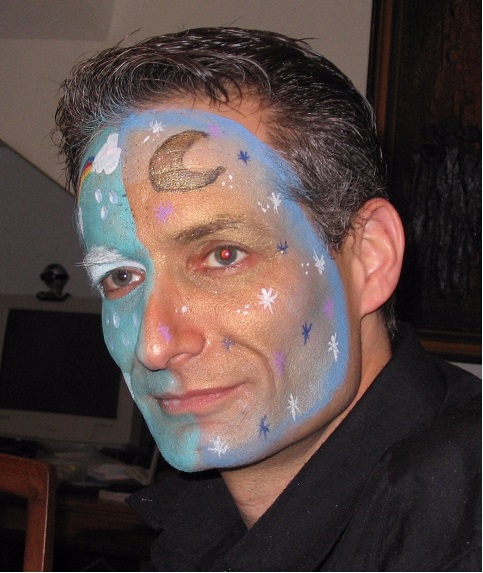 מקום לידה: לונדון
מקום פטירה: צרפת
בית עלמין:
ישוב:
בית עלמין:
גוש:
גוש:
חלקה:
שורה:
ביוגרפיה
עריכה
Adam was a sensitive, gentle and kind man. Even as a teenager and a child. He loved animals, reptiles in particular. Even as a child, on holidays in Switzerland, he'd show his sisters how to hold lizards gently so that their tails didn't come off; even though he explained that they can grow a new one. He was proud of the knowledge that he'd acquired since his childhood. He was shy with girls and it turns out that many girls fancied him in school but as he was so shy and they often were as well, they didn't try to be more than friends. He was liked by everyone. Everyone; No one could ever say a bad word about him. Adam always liked to entertain. He loved amusing people and playing harmless pranks even on strangers in the street and making them laugh.
Even when he was a baby, he'd do funny things which would have his twin sister in hysterics!
This went on throughout his life. Adam was born on March 1st 1966 in London to parents Erscha and David Lewis.
In 1979 his parents decided to immigrate to Israel. After after spending 5 months in the Ra'anana absorption
center, the family moved up to Haifa. Adam went to 'Hugim' school. At first Adam was with his twin sister in the same class, but for some reason was separated from her in the 7th grade and Adam found it hard to be separated from his twin sister, so his mother asked the school principle to place Adam in the same class as his twin sister. In 1983 (11th grade), the twins transferred to the Leo Beck high school.
Adam did his army service; he started out in the artillery division but many months of pain and discomfort, he left due to Raynaud's disease (in the feet). He then transferred to complete his army service in the Haifa
'Reali' military boarding school.
After the army, Adam joined his father in the family business which was located in the Carmel center "Lord Kitsch", a very popular place for the local kids and teens to visit after school and get affordable gifts for
their classmates.
Adam took part in numerous stage plays in the Haifa English Theatre.
This gave him much pleasure and he was incredibly talented. He would learn every character's lines just in case someone forgot their line and Adam would very cleverly give that character their line without the audience knowing.
In the mid 2000's, when the shop began its decline, Adam started to work for the take-away restaurant across the hall from his father's shop.
The 'Walk' was a landmark for many years and was a very successful business. Adam was in charge of the evening/night shift and worked very long hours. Adam loved working there; he was in charge of the business in the late hours, he dealt with the delivery boys and was responsible for the money being kept safe. Adam was the most trust-worthy man in the world.
In 2008, Adam's boss and close friend Dror (the owner of the very popular 'Walk' take-away restaurant) ended his life. This affected Adam drastically.
After a while Adam started to work for Inbal's brother in law, who had a charming restaurant a few minutes away called 'Voila'. Adam worked there as a waiter, but it would be more accurate to describe him as an entertainer who brought you food. He was able to handle a table of 15 business men alone and
keep them entertained and happy. This work made him happy.
He met the love of his life Inbal Nelly whilst working with his father in "Lord Kitsch", in the mid 90's when she was merely a teenager. They met again years later and dated for a short period and then many years
later, she found him again.
In 2010, Adam married Inbal Nelly and they had two boys together: Leeoz and Eden;
Adam's wife Inbal wanted to work in her most loved field (mime); she taught Pilates at home yet she yearned to work in mime.
In 2014, they left Israel and moved to Brighton in the UK. Adam and Inbal opened a studio for mime in Brighton. Adam worked a short time as a pharmacist's assistant in 'Boots'. He tried to get a teaching job but things didn't pan out. After a few years they moved again to a small village in France called 'Eymet'. Adam worked hard on renovating the house that they'd bought. He was incredibly talented and did dubbing for cartoons and voice overs. His younger sister advised him on how to create a home recording studio so that he could do dubbing work from home; however, his emotional and spiritual being and soul had already gone too far downhill already. His self worth had reached its lowest low... He felt worthless and a failure as a provider, as a husband and as a father.
After eight months of living in France, in the country, on April 16th, he ended his life.
וידאו
עריכה

הדלק נר
Gavriela
27.05.2022
כמה עצוב לגלות כעת מה התרחש.תמיד אזכור אותך בחיבה וחיוך.תמחומי למשפחה.
Goll
05.03.2021
Feeling you very strongly today. Missing you. Feeling you shining bright
Amir
05.03.2021
Hope you found the peace you deserve on the other side
Your other half
13.05.2020
Are you still OUR Adam? I wait till we meet again. Share notes♪♥♫
your twin
13.01.2020
Ninety-one weeks since you've been GONE Feels like last week sometimes.
Abigail
15.05.2019
I hope you are now at peace
גבריאלה לואיס
10.04.2019
Close to my heart, I'll keep the memory of you there
אריאן
23.02.2019
Think about you every day
אביגיל
19.02.2019
Rest in the afterlife twin
ארייה אשרוב
05.05.2018
You remind me of the Babe. ♥
ארז אשרוב
30.04.2018
עדיין לא מוצא את המילים